With China's economic restructuring and its dual carbon national goals, the government continues to focus on the effects of climate change and the need to find sustainable and renewable sources of energy. The importance of water issues in China market has never been more evident.
The water treatment industry is facing unprecedented transformation. The waste water treatment market is shifting from simple water pollution control to systematic water environmental and ecological governance and integrated water resource management. At the same time, the rapid rise of new and renewable energy industries and commercial water demand has brought opportunities for industry enterprises.
This has led to a surge in the number of companies looking to enter the Chinese market and source new products and solutions. The demand for advanced water treatment technologies is rising.
WATERTECH CHINA is the largest international exhibition for process, drinking & waste water in Asia. As the annual feast of the water treatment industry, the 3-day trade show, which covered display area of 190,000 square meters, not only brought together 2,500 exhibitors around the world, but also attracted over 100,000 professionals from more than 100 countries and regions.
Who Attends WATERTECH CHINA
During the event, in addition to the government departments, traditional municipal constructors, engineering (installation) companies, design institutes, distributors and agents, exhibitors could reach buyers in 28 industries.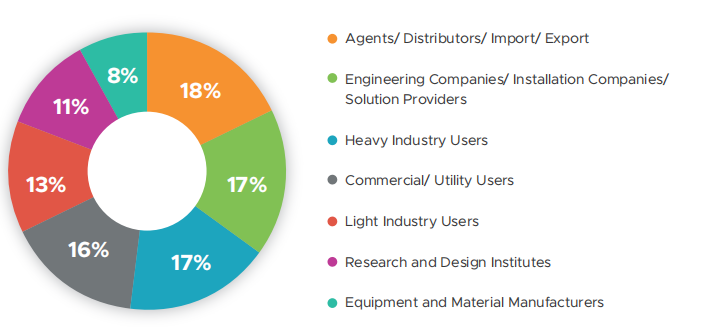 Through the cooperation with a number of international water treatment innovation technology organizations, associations and industry media, WATERTECH CHINA launched nearly 50 forums and events so as to share the prospect forecasts for technology and market, provide exhibitors with additional impression opportunities, help companies maintain customer relationships more efficiently, expand business cooperation, promote new products and services, enhance brand image, and consequently acquire advantages in market competition!